A new Population Studies paper by Emeritus Professor of Family Demography John Ermisch from Oxford's Leverhulme Centre for Demographic Science finds that women across all educational groups had fewer children and later on in life.
Read the full paper here.
During 2010-20, fertility in England and Wales fell to its lowest recorded level.  The total fertility rate fell from 1.94 in 2010 to 1.55 in 2021, according to data from the Office of National Statistics birth registration statistics. This trend is common in European countries.
Using data from the UK Household Longitudinal Study Understanding Society and Office of National Statistics birth registration statistics, Professor John Ermisch showed that fertility decline during the decade was widespread in society and that education levels across generations influence women's fertility.
Professor Ermisch said, 'Previous research has shown that education is an important indication of a woman's fertility. Whilst other studies have investigated differences by a woman's education, this study is the first to combine both parents' education and a woman's own education. This helps differentiate fertility further than either generation's education in isolation.'
The total fertility rate of women for whom both they and their parents had low education (not beyond secondary school for parents and below tertiary education for children) dropped the most – from over two children per woman between 2010-12 to under two between 2017-20. Women who had high education levels alongside their parents also dropped from 1.8 to 1.4 children per woman over the same period.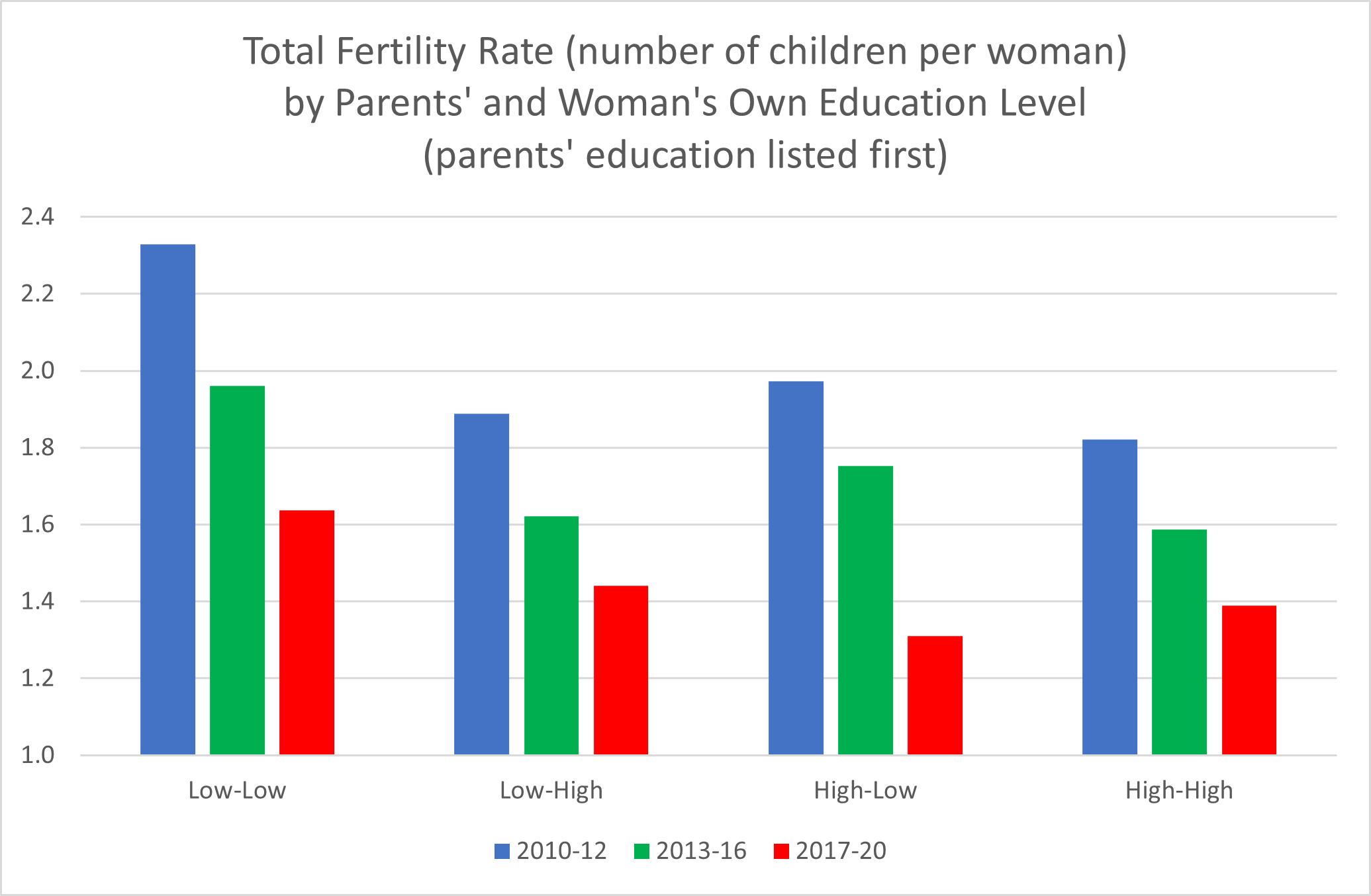 The study also found that educational levels of a woman and her parents influences when she has children. Women whose parents had less education had their children younger than those with more educated parents. Nonetheless, the study shows that women are having children later across all educational groups.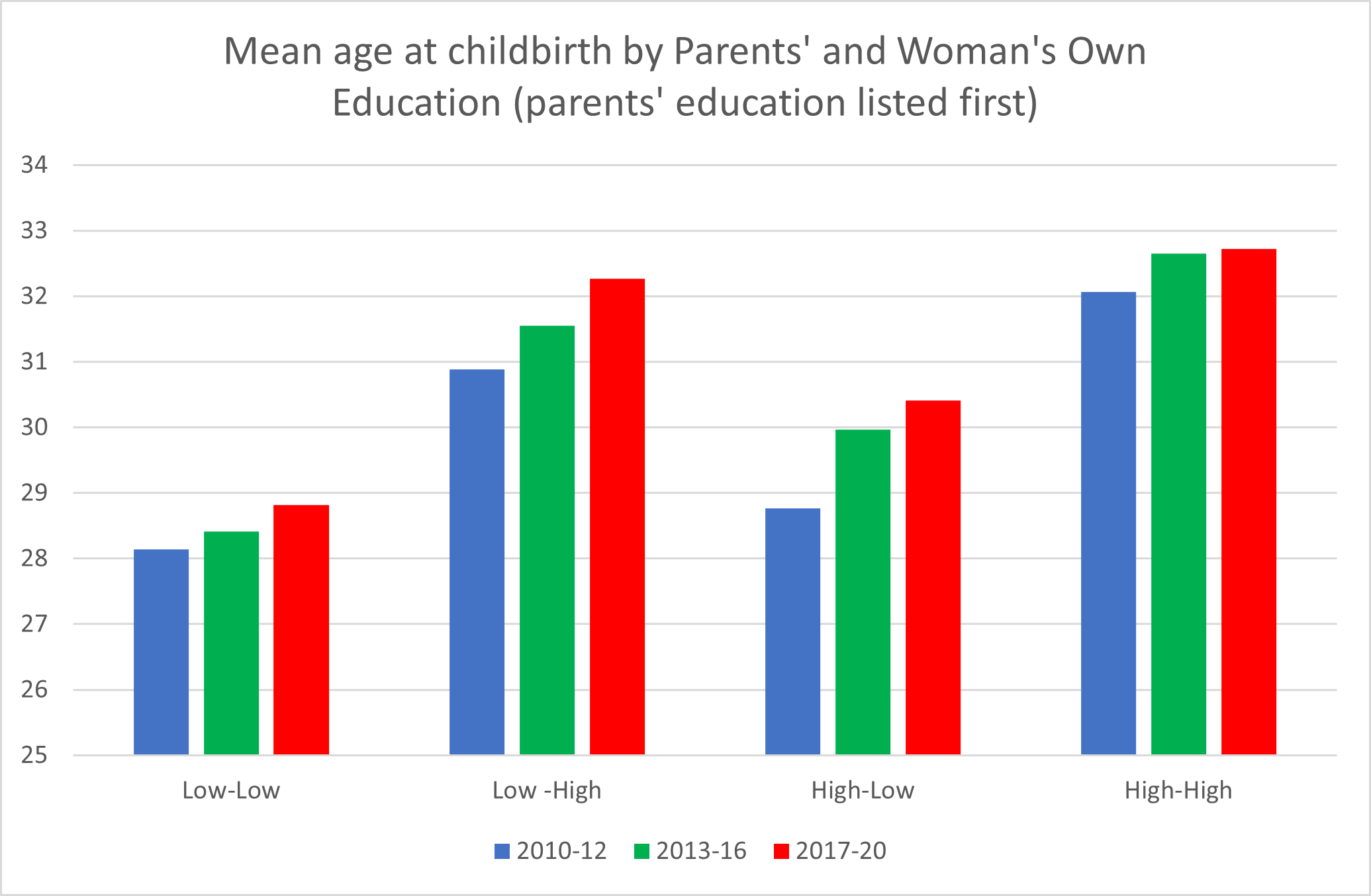 Professor Ermisch adds, 'This study goes beyond country trends to better understand the recent decline in fertility and offers researchers a method for checking the representativeness of survey data on fertility. It also opens possibilities for replicating the study in countries with intergenerational register data such as the Nordic region.'
The paper concludes, 'The substantial recent decline in period fertility was experienced irrespective of education group, defined either by education of the woman's parents alone or by a woman's own education relative to her parents' education.'
Read the University of Oxford's Press Release here.
You can also replay John's interview with The Time Radio here and read The Times news story here.